I hope to own a home one day...

Should I do a lease purchase?

I get this question all the time from prospective buyers who are looking for a way to become home owners. They see this as path where at least something they pay every month will go toward owning something. They pay a little bit down and pay a little extra rent each month and in return the seller will give them credit toward ownership or down payment. From a contractual standpoint there are actually a few different ways to do this but for this discussion I am sort of lumping them all together. From the buyers standpoint lease purchase, lease option, rent to own, or any of the other various agreements all represent the same thing.

So, should a prospective tenant/buyer enter in to this type of agreement? If I am advising the buyer then almost always, my answer is NO!

Why not? Well, the main reason is that most of them never end up closing as a full fledged sale. The buyers end paying a bunch of extra money and end up with nothing. Sometimes it's because the buyer ends up not being credit ready, sometimes they don't like the house or neighborhood, or maybe it turns out the house was overpriced and won't appraise for the agreed price.

In the last year or so I have seen another, scarier reason popping up. SELLER DEFAULT. The sellers collect the rent and purchase consideration but default on the mortgage payment attached to the home. The home goes to foreclosure and the buyer loses everything they have put in toward future ownership. In this situation there is very little the buyer/tenant can do. I suppose they could try to sue the seller/landlord but good luck with that. The real answer is that the buyer/tenant loses their money. Unfortunately I am getting more and more of these calls as well. Many of the buyer/tenants have paid out thousands of dollars and now they are losing it all.

Instead of paying in to a "savings account" with a perfect stranger, open a saving account with a local bank. That way you are in control of the money and not your landlord! Rent a home and put the extra money in to your own savings each month. If you want to be a home owner then you need to be responsible and don't leave the responsibility to the seller/landlord.

My general advice is to not intertwine the lease and purchase at all. If you are not ready to buy then just rent and leave any purchase intentions alone. Save your money and work on your credit. When you are really ready to buy you will have a choice of any property in your price range instead of the limited pool of lease purchase homes. You can pick any home you want instead of being tied to the home you rented in the hope of owning.

When should I do a lease purchase? I'm not 100% opposed to the concept, I just think that in almost every situation it is not the right type of arrangement for the buyer. If the amount of rent required is the same either way ( no added rent toward purchase), and if the amount of upfront money is small enough that that you are perfectly willing to lose or walk away from it, then maybe. Remember that your choices of homes will still be limited. Another situation that may be OK is if you have good credit but need to wait a short time to buy. Maybe until your previous home sells or you get a year end bonus.

Another scenario that might be OK is if it is truly an option to buy situation and you have posted little or no extra money. If you have little or no financial risk, and you have a choice to buy or not, and the price is fair, then there would be little reason not to take an option to purchase.

The bottom line ... if you are not ready to own - then rent. Save your money and pay your bills on time. In no time at all you'll have down payment saved up. FHA only requires 3.5% down. If your rent and bills are paid on time for 1-3 years you should have no problem qualifying for FHA and you get your choice of homes. You could be a home owner much sooner than you might think.
That's my opinion, I would love to hear yours!
******************************************
Bob Southard, e-Pro, Realtor ®, Solid Source Realty, Inc. Buy a home, Sell a home, in Powder Springs, Marietta, Kennesaw, Acworth, Dallas, Hiram,and Cobb, Paulding, Douglas, North Fulton, South Cherokee, County, Ga. Call me for all of your real estate needs.
Visit my website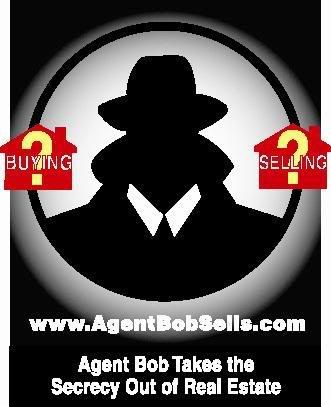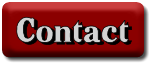 Call me for all of your Real Estate needs
770-656-9134
Copyright © 2008 By Bob Southard, All Rights Reserved
Follow Bob on Twitter , FaceBook, and LinkedIn
*****

Bob Southard
Broker - Owner  Atlas Realty Service LLC #75911
1% Listing Commissionand BuyerRebates
www.1PercentListingSolution.com
O:678-439-SOLD(7653)
CALL ME DIRECT: 770-656-9134
Buy a home, Sell a home, in Powder Springs, Marietta, Kennesaw, Acworth, Smyrna, Dallas, Hiram,and Cobb, Paulding, Douglas, North Fulton, South Cherokee, County, Ga. Call me for all of your real estate needs.
Visit my website
bob@agentbobsells.com
Call me for all of your Real Estate needs
678-439-7653
Copyright © 2008,2009,2010,2011,2012,2013,2014,2015,2016,2017,2018 By Bob Southard, All Rights Reserved