Today's topic is a big one. Marketing your home.
Selling a home in today's market, Part 3
Recently, I had the pleasure of doing an adult ed. home buyers class for the Marietta Community School. I have decided to take some of my outline notes and form the into a blog series for home sellers.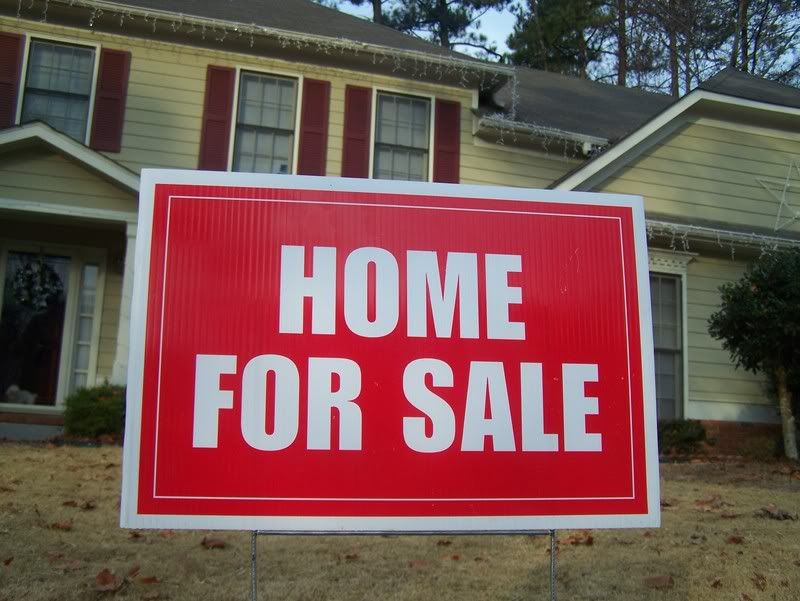 The class was actually a "For Sale by Owner" class. The content of this series will be more along the lines of selling by owner. However, I think there will be some good marketing ideas here that other agents might want to "borrow". If you are thinking about listing with an agent, then there will be some good guidelines here to help with your agent interviews. Most of the marketing information will work anywhere in the country. This is not my complete marketing program that I would use if I listed a home, but it is a very good plan to use as a guideline.
Also, this is based on my own knowledge and experience in our local market. All real estate is local, so if you are reading this in another part of the country then some of the ideas, especially in regards to contracts and negotiations, may not apply or at least they may apply differently.
Here are just a few of the topics that I will be covering in this series: Is it a good time to sell?; Is By Owner right for you; pricing strategies; preparing the home for sale; Marketing the home; financing (and using financing to attract buyers); signs,fliers, websites, and 24hr information phone lines; what to do when buyers call; what to do when agents call (and they will, I promise); home inspections, contracts, and closings.
If you are thinking of buying a home then you may also want to read my entire blog series, Buying A Home In Today's Market.
**************************************************************
Previously: Selling a home in today's market, part 1.
Selling a home in today's market, part 2

Before I move on to marketing your home, allow me to step back for a moment. This is a topic I have covered in previous blogs but I haven't touched yet for this series. There are only 3 reasons that a home won't sell. Conversely if the 3 things are appropriately taken care of the house will sell.
PRICE * CONDITION* MARKETING
These are all things that the seller can have an impact on. You can't change the location, schools, current market conditions, etc. Those things typically will be reflected in the price. So if a home is priced right, is in appropriate condition relative to the price, and effectively marketed it will sell. Period.
So on to today's topic of
marketing
.
Remember that marketing doesn't sell your home. The purpose of marketing is to make the phone ring! (or create an email contact). Marketing needs to spark the interest of the buyer or their agent and inspire them to make contact. This is by no means my complete marketing program but, here are a few things you can do to improve the marketing of your home. These tips are a little bit more toward FSBO sellers since most agents will have other tools and websites they may use for their marketing programs. The basic process will be same for everybody though.
Buy a domain name such as www.123OakStreet.com (use your own street address or whatever easy domain name you might want to use) at www.Godaddy.com. I like Godaddy because they have great prices, easy to use, and fantastic customer service. The domain name will cost about $10 and you get a free(ad supported) 5 page website along with that.
Create a virtual tour. This can be done FREE! Just about every computer has the capability to do this. All you need is a digital camera to take the pictures. Create the virtual tour using Microsoft Photostory and then host the tour on the free website that you just got from Godaddy.
Go to www.Postlets.com or www.Vflyer.com and create an on line flier. Again the price is right. FREE!. It's important the you do the tour first because you will want to put the link on the postlet/vflyer. You should also add a couple of photos directly on the flier.
Once you have the on line flier done you can copy and paste the html codes on to many different websites - including the free one from Godaddy. Postlets and Vflyer both have simple instructions to create the html code to copy and paste. You do not need to be any kind of web geek to do this. If you can copy and paste you should be able to do it.
So now you have your website, virtual tour, and postlet/vflyer. Where can you post it?
Well the very first place is your own website. Remember that you now own www.123OakStreet.com.
The second place that you need to post it is www.Craigslist.com. This is also a free website and you can paste the html code directly on to the ad.
Here are a few Craigslist tips.
Create free account. This way it is easier to go back and update the ad every few days.
Add at least one photo outside of the html flyer. Upload the photo through the on line ad submission on Craigslist. When ads are posted on CL the ads with pictures are notes as having pictures and they will get many more page views. The photos on the postlet/vflyer won't count.
Go back to your account every few days and cancel your add and repost it. This keeps it near the front of the list and more visible.
Here are few other websites that get decent traffic. some of these will allow you to post your html flyer and some will require to submit new information. Either way submission is easy. www.zillow.com, www.kijiji.com, www.backpage.com, www.googlebase.com, and www.yahoorealestate.com. You can also do an internet search for free classifieds and you will many others.
TIP!
Keep all your passwords someplace where you can find them. It makes it way easier to update or cancel any of your on line ads.
Remember, there is not one magic website that will get your home sold. The internet is a real big place that is made up of many, many individual websites. This is place that poses a real challenge for fsbo sellers. almost all of the top real estate website that will come up on searches get their information agent listings. FSBO's beware of marketing companies that want to charge you hundreds or even thousnads of dollars to list your home on their website!
Contact a local mortgage professional and out what types of financing programs your home may qualify for. Attractive financing will attract more buyers. In our area there are still many great programs for first time buyers that will allow them to buy for little or no down payment. They can also get down payment grants of $10,000 or sometimes even more!
Do not worry about "unqualified" buyers calling. When your phone rings you answer it. Get the buyer information and have your mortgage pro qualify them.
Yard signs
- for fsbo sellers this will probably be your one of your top lead producers. Like the other marketing the primary purpose is to make the phone ring. Signs won't won't sell the house but they can create leads to potential buyers.
Fliers and 24hr info phones.
- You can print out your postlet for a flier or create new flier from scratch. Just remember that the flier doesn't sell the house. The purpose is just to make folks call (or email). Be sure that the flier has the website listed prominently.
"24hr information! See the virtual tour and much more at www.123OakStreet.com or call 770-659-2190 for recorded information"
Many agents will use a 24hour #800 to provide home information. For agents reading this I recommend Virtual office builder for real estate. for about $180/ year
you can have and 800 number with an extension for every listing and even seperate ad extensions so you can track which ads are working. Also included in the price is a 800# fax that will send faxes directly to you email, an agent website, virtual tours, and much more. It's a great value.
For fsbo sellers (and agent)- here is another way you can have dedicated phone number for your listing or use this as a second phone line all year long.
www.MajicJack.com
is a cool little gizmo that plugs in to the usb port on your computer. Then you just plug a regular phone in to the majicjack. The cost is just a little over $40 for the fist year and $20 year after that. It is a full featured phone with voice mail, caller id, etc. It will even send the voice mail messages to your email. My home office number 770-659-2190 is my majicjack number. Use the voice mail to record home information and have the buyers call the number anytime. Keep the majicjack plugged in to your computer and keep the phone unplugged or ringer off if you don't want to be disturbed.
Another way to get dedicated phone for your listing - buy a prepaid cell phone. These also include voice mail. I have never done this so I can say exactly how well it will work. I don't think the voice mail minutes will count on your cell minutes though. Just buy the phone and set up the voice mail.
Your yard sign and fliers need to include the phone number and website. These 2 items will allow buyers to get 24 hour info regarding your home.
Next
: What to do when buyers call and what to do when agents call (and they will).
Later:
Disclosures, inspections,contracts, and closings.
******************************************
Bob Southard, e-Pro, Realtor ®, Solid Source Realty, Inc. Buy a home, Sell a home, in Powder Springs, Marietta, Kennesaw, Acworth, Dallas, Hiram,and Cobb, Paulding, Douglas, North Fulton, South Cherokee, County, Ga. Call me for all of your real estate needs.
Visit my website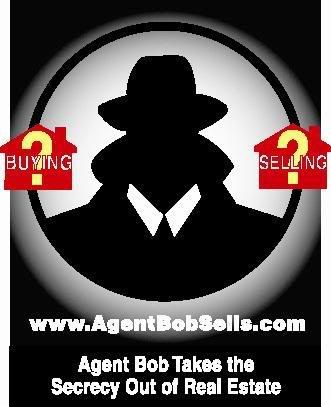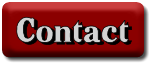 Call me for all of your Real Estate needs
770-656-9134
Copyright © 2008 By Bob Southard, All Rights Reserved
*****

Bob Southard
Broker - Owner  Atlas Realty Service LLC #75911
1% Listing Commissionand BuyerRebates
www.1PercentListingSolution.com
O:678-439-SOLD(7653)
CALL ME DIRECT: 770-656-9134
Buy a home, Sell a home, in Powder Springs, Marietta, Kennesaw, Acworth, Smyrna, Dallas, Hiram,and Cobb, Paulding, Douglas, North Fulton, South Cherokee, County, Ga. Call me for all of your real estate needs.
Visit my website
bob@agentbobsells.com
Call me for all of your Real Estate needs
678-439-7653
Copyright © 2008,2009,2010,2011,2012,2013,2014,2015,2016,2017,2018 By Bob Southard, All Rights Reserved