Selling a home in today's market, Part 2
Today's topics - Pricing strategies and making your home stand out
Recently, I had the pleasure of doing an adult ed. home buyers class for the Marietta Community School. I have decided to take some of my outline notes and form the into a blog series for home sellers.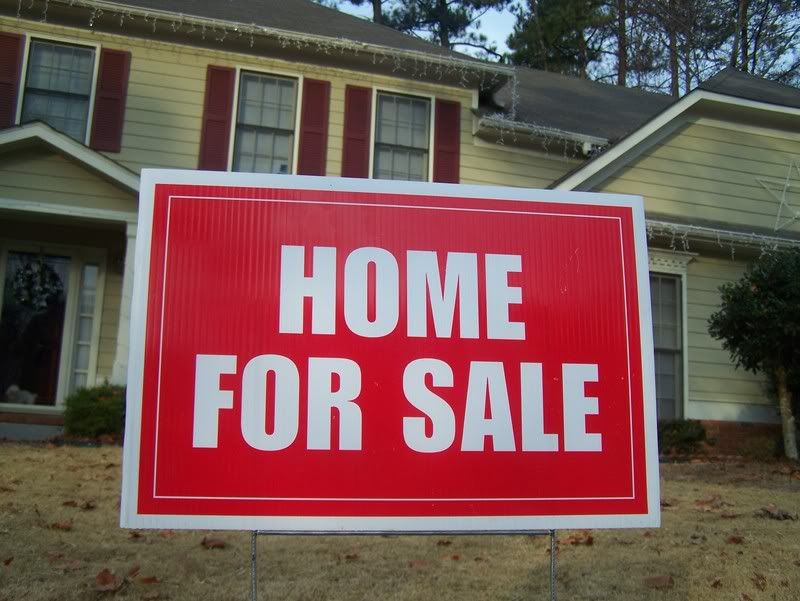 The class was actually a "For Sale by Owner" class. The content of this series will be more along the lines of selling by owner. However, I think there will be some good marketing ideas here that other agents might want to "borrow". If you are thinking about listing with an agent, then there will be some good guidelines here to help with your agent interviews. Most of the marketing information will work anywhere in the country. This is not my complete marketing program that I would use if I listed a home, but it is a very good plan to use as a guideline.
Also, this is based on my own knowledge and experience in our local market. All real estate is local, so if you are reading this in another part of the country then some of the ideas, especially in regards to contracts and negotiations, may not apply or at least they may apply differently.
Here are just a few of the topics that I will be covering in this series: Is it a good time to sell?; Is By Owner right for you; pricing strategies; preparing the home for sale; Marketing the home; financing (and using financing to attract buyers); signs,fliers, websites, and 24hr information phone lines; what to do when buyers call; what to do when agents call (and they will, I promise); home inspections, contracts, and closings.
If you are thinking of buying a home then you may also want to read my entire blog series, Buying A Home In Today's Market.
**************************************************************
Previously: Selling a home in today's market, part 1.
Pricing strategies and making your home stand out
Before I even get in to todays topics I want to cover something that I missed in the first installment.
Consider the net amount from the sale to help determine if you want to sell. This would apply whether you are listing with an agent or going FSBO. Some basic costs to consider for every sale:
Buyers closing costs: Plan on 2-3% of the sales price. In today's market they will almost always ask so just plan ahead for this one.
Commission for a buyers agent- Even if you are selling FSBO you need to plan on the fact that many buyers are represented by an agent. Agents need to get paid from somebody. Theoretically you could demand that the buyer pay them but the buyers will then just deduct it from the offering price, so either way you really pay it. If you find a buyer who is unrepresented then this is your "fudge factor" to negotiate or keep a few extra dollars in your pocket. Plan on 3% for buyers agent commission.
Pricing strategies


According to MLS stats most homes in the Atlanta area will sell for about 95- 98% of their last list price. That is the price the home is offered at today as opposed to the original list price. Do not price high and hope for an offer. There are too many other homes on the market and the buyers will start with the homes that are most attractively priced. So leave yourself a little room to negotiate but not much. Get the price right in the beginning to minimize marketing time.
If IBM stock is trading between 104 and 108, it does no good to insist on selling at 112. Likewise, your home must be priced within the appropriate range. This is especially true in a declining market. By the time you reduce the price of the stock to 106 the new market price may only be 100. The principal applies to today's real estate pricing strategies. It does not makes sense to chase a downward market.
You must actually "sell" your property twice: first to a buyer and then to an appraiser. The buyer is more subjective and compares the amenities of your home to those of other homes in the same price range. The appraiser is more objective and compares age, size and cost-identifiable features in your home against other properties that have sold.
Putting the number to it - Whenever it makes sense price your home in a multiple of $10,000 or $25,000. So instead of $174,900 price it at $175,000. instead of $299,900 price the home at $300,000. Why? Internet searches! When people search on the Internet they search for homes in a price range. If they are searching from $150,000 - $175,000 your home will come up in the search. But it will also get included if they are searching from $175,000 -$200,000. By pricing in way you are maximizing your exposure.
Make your home stand out


Todays market place in incredibly competitive. Here are few tips to really give your home an edge over the competition.
1. Get a pre sale home inspection. If you are selling your home the the buyer will almost always get an inspection done. By doing your own inspection first you can avoid any inspection surprises, go ahead and make repairs, and possibly avoid having the buyer hire their own inspector. If you have your own inspection done first you are in control! Plus the inspection will give buyers re assurance that your home is the best pick for them. To find an inspector near you visit
www.ashigeorgia.com
2. Get a pre listing appraisal. The thought process is similar to doing the home inspection. Avoid surprises and give the buyers some comfort that they are making the right decision. Fha loan limits have been increased to $346,250. If your home is priced below that then I recomend getting an FHA appraisal. The FHA appraisal will cost about and extra $50 but it will be worth it in the long run.
3. Home staging. Home staging is much more than just de-cluttering and re arranging the furniture. It is not interior decorating. It is making a visual presentation that is appealing to the largest number of buyers! If you have ever watched "Designed to Sell" or other similar shows on TV then you already know the power of home staging. I am proud to recommend 2 excellent home stagers.
Kathy Nielsen
-678-522-8392 or
Pat Shankle
770-514-9940.
Next installment: Marketing has 1 purpose - make the phone ring!
********************************
Bob Southard, e-Pro, Realtor ®, Solid Source Realty, Inc. Buy a home, Sell a home, in Powder Springs, Marietta, Kennesaw, Acworth, Dallas, Hiram,and Cobb, Paulding, Douglas, North Fulton, South Cherokee, County, Ga
Visit my website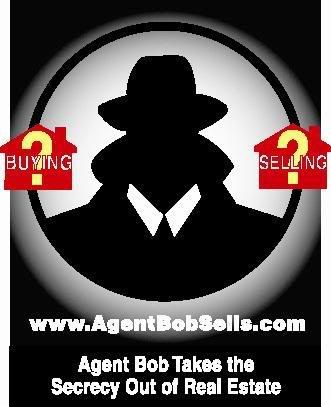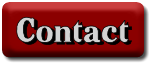 Call me for all of your Real Estate needs
770-656-9134
Copyright © 2008 By Bob Southard, All Rights Reserved
*****

Bob Southard
Broker - Owner  Atlas Realty Service LLC #75911
1% Listing Commissionand BuyerRebates
www.1PercentListingSolution.com
O:678-439-SOLD(7653)
CALL ME DIRECT: 770-656-9134
Buy a home, Sell a home, in Powder Springs, Marietta, Kennesaw, Acworth, Smyrna, Dallas, Hiram,and Cobb, Paulding, Douglas, North Fulton, South Cherokee, County, Ga. Call me for all of your real estate needs.
Visit my website
bob@agentbobsells.com
Call me for all of your Real Estate needs
678-439-7653
Copyright © 2008,2009,2010,2011,2012,2013,2014,2015,2016,2017,2018 By Bob Southard, All Rights Reserved