Buying a Home in Woodstock, Ga
Are you searching for a home in Woodstock, Ga.? 
Here is the only Woodstock Home Search you will ever need!  
There are two mls systems in metro Atlanta and this search includes BOTH
so that you see ALL the Woodstock homes for sale.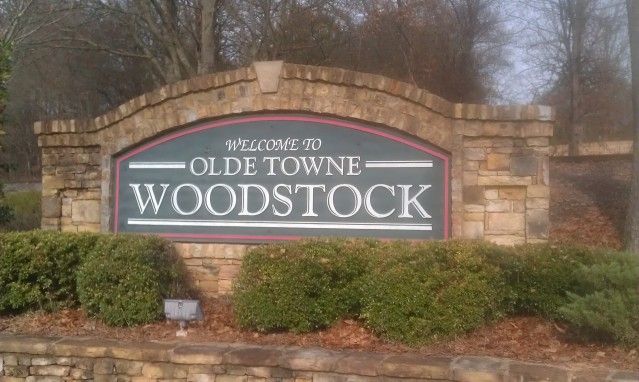 Get full service listing, save $1,000's in commission, Buyer Rebates
www.1PercentListingSolution.com
Create and Save Your Own Custom Search     Foreclosure listings - See all Woodstock bank owned homes
---
 Search Woodstock Homes by Price Range 
Woodstock homes up to $100,000   WoodstockHomes $100,001-$150,000
Woodstock Homes $150,001-$200,000   Woodstock Homes$200,001-$250,000
WoodstockHomes $250,001-$300,000    Woodstock Homes $300,001-$350,000
Woodstock Homes $350,001-$400,000   Woodstock Homes $400,001-$500,000
Search by school, zip code, property type, number of beds or baths,...



***************************************
Selling a Home in Woodstock, Ga


Get full service listing, save $1,000's in commission, Buyer Rebates
www.1PercentListingSolution.com
 

The correct selling price of a home   is the highest price that the market  will bear. To assist you in determining the correct asking price we provide 
you with a comprehensive market analysis of comparable properties sold and offered for sale in your neighborhood.

FREE EVALUATION BY EMAIL!

Unless you request a personal visit we will send your evaluation
by email with no strings attached. In most cases you 
will receive 3 different estimated values:

1. Based on tax information comparing values by 
square footage as listed in tax records.
2. Based on tax information comparing values in 
relation to the tax assessed values
3. Based on average sales prices  over the last 6-12 months

The evaluations will be sent to you   as pdf attachmentsin an email.

To provide a more detailed Comparative Market Analysis, we would be more than happy to also 
assess your listing in person.

Simply enter your criteria below,   and we will provide you with a speedy response. The more information given, the more accurate the evaluation. All information you provide is secure and will be kept strictly confidential. There is no obligation. These evaluations are exact but should give you a reasonable idea of the market     value range for your home. Please understand that these evaluations    are based only on raw data and     are not  a substitute for an on site evaluation or appraisal.

Request your no obligation home evaluation by email

 

 

Or Call Bob Today

770-656-9134

photo:AgentBob's Webwide Marketing gives your home maximum exposure


Selling your home in today's market can be difficult and stressful. That is why it is so important to have a real estate professional on your side that is familiar with the current marketplace and knows what it takes to get your home sold.

Over 80% of today's buyers start their search on the Internet. They are on the Internet before they ever call an agent! In almost every case the 'net is now the place where buyers will get their first impression of your home. As an e-Pro(R) I understand the importance of a strong Internet presence for the marketing of your home.

In today's market every home must:

1. Be listed on both of the Atlanta area MLS services. There are 2 MLS services in metro Atlanta. In some areas one or the other may be predominant. But neither one is exclusive. For max exposure your home needs to be in both MLS and all the information needs to be correct. I.E. correct schools, directions, zip codes, etc.

2. Have multiple photos. Remember, buyers are starting on the Internet. They need to see your home before they even decide they want to come look at it.

3. Have a virtual tour. Multiple photos way beyond the standard photos attached to the mls listing. Depending on the home and neighborhood I will usually have 20-40 photos on my tours.


I recently did a survey of 118 recent home listings and only about 14% met these basic requirements!

There are three thing that must be aligned in order for a home to to sell. They are *Price *Condition and *Marketing. If your home is in good condition and fairly priced but it hasn't sold then you may need a higher level of marketing than you have had up to this point.

Maximum exposure:

The Internet is a very big place. It is not just one website and there is not just one magic website that will get your home sold. My Webwide Marketing program will get your home listed on virtually every real estate website that buyers will stumble upon. Additionally, your home will be on the websites from almost every real estate company and almost every agent in the area. Your home will get the maximum exposure that it needs to get it sold.

Just "Google It" : Does webwide marketing really get your home the exposure it needs? Here are a few recent listings. Go ahead and just "Google" the address and see for yourself!

4515 Verdant Woods Court Powder Springs, Ga

1634 Massachusetss Ave, Marietta Ga.

Commission Options:

Commissions are negotiable and I have several commission options to choose from. Here are just a few...

Multi Transaction discount: If you are buying and selling a home, I gladly offer discounts for multiple transactions. (Even if one home is in another state!)

Variable Rate Commission: I also offer a variable rate commission. Be sure to ask how this one thing could save you thousands of dollars on your home sale! Many agents can't or won't offer a variable rate and many others do not even know what it is!

All listings includes many features that others charge extra for (or don't offer at all):

Web Wide Marketing lists your home on thousands of web sites!!

Listing in both mls services

Realtor Lockbox

Sign

Free staging evaluation from ASP certified stager

Lockbox showing reports

Multiple photos

Virtual tour- FULL VIDEO for most homes

Variable rate commission- if we bring the buyer you save even more!

Web Wide marketing exposure

24hr Recorded info number and flyer by text

Contract negotiations

Attend closing

List until sold!
*****

Bob Southard
Broker - Owner  Atlas Realty Service LLC #75911
1% Listing Commissionand BuyerRebates
www.1PercentListingSolution.com
O:678-439-SOLD(7653)
CALL ME DIRECT: 770-656-9134
Buy a home, Sell a home, in Powder Springs, Marietta, Kennesaw, Acworth, Smyrna, Dallas, Hiram,and Cobb, Paulding, Douglas, North Fulton, South Cherokee, County, Ga. Call me for all of your real estate needs.
Visit my website
bob@agentbobsells.com
Call me for all of your Real Estate needs
678-439-7653
Copyright © 2008,2009,2010,2011,2012,2013,2014,2015,2016,2017,2018 By Bob Southard, All Rights Reserved