I hate (most) car salesman....
But not this one!
Barbara and I love Taco Mac Restaurants, so we were thrilled when we got an email to take a test drive of a new Buick or GMC and get a $25 Taco Mac Gift Card!  As a former car salesman, I really hate going to car dealerships now.  Most car salesman give me the willies.  As I headed to Carl Black in Kennesaw the other day I have to be honest,  I was getting a little nauseas.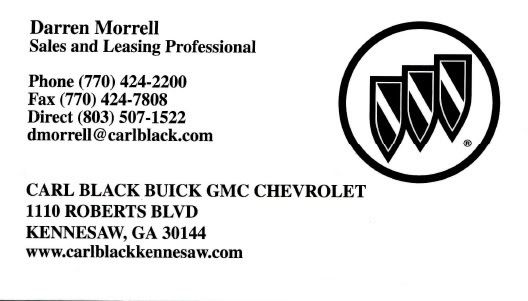 Darren greeted me out in front of the dealership and I asked about the Taco Mac gift card promo.  
"No problem,  just let me check and be sure the promo is still in place and that we have the gift cards". He went back to the managers office, which in my mind means the heat is on and they are going to squeeze me to try to buy a new car.  
He came back out and said they still have the cards and we can take a quick drive in a new Buick.  We got in the car and did a very quick test drive.  Darren let me know that he has access to the entire new and used  inventory from
all
of the Carl Black dealerships. And I must say the new Buick was extremely nice.  Definitely NOT Grandpa's Buick!  Darren was not pushy at all!  He let me know that he appreciated the opportunity just to get the word out that Carl Black is good place to buy and hoped that people would come see him for the next vehicle.  He recognized that I was not there to buy but wanted to be sure he planted some seeds.  
There are not many car salesman that I like.  Especially not right off the bat.  Darren did a great job of assessing what I was there for and making the best of it.  We finished the test drive and when we got out of the car he pulled the gift card out of his pocket and thanked me.  I didn't have to sit down with a manager, see what it would take for me to buy today, talk numbers, or any of the other typical car dealership BS.  
So I am returning the favor!  If you are in need of a new or used car,
give Darren a call!
 Good car salesman that actually listen to what you want and treat you like a human are few and far between in my opinion.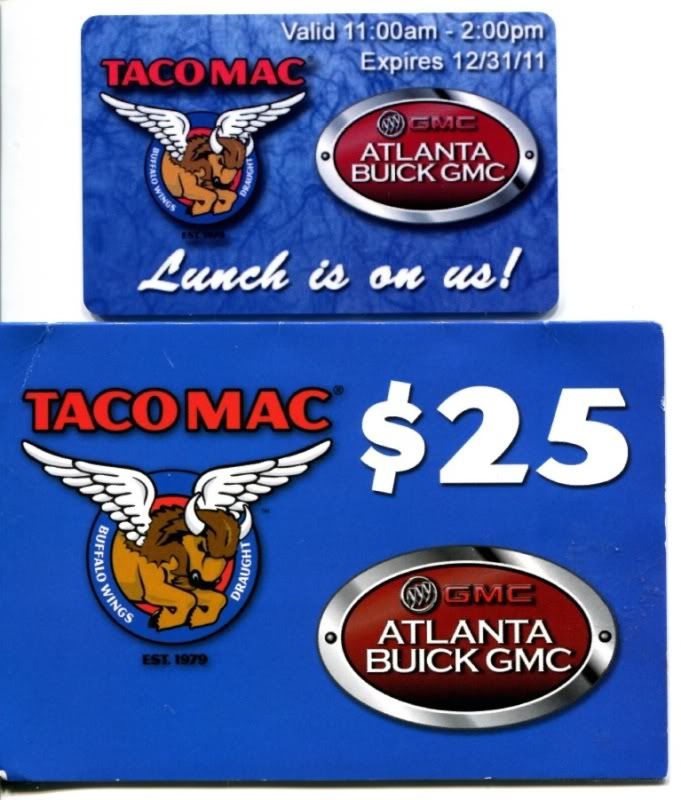 *****

Bob Southard
Broker - Owner  Atlas Realty Service LLC #75911
1% Listing Commissionand BuyerRebates
www.1PercentListingSolution.com
O:678-439-SOLD(7653)
CALL ME DIRECT: 770-656-9134
Buy a home, Sell a home, in Powder Springs, Marietta, Kennesaw, Acworth, Smyrna, Dallas, Hiram,and Cobb, Paulding, Douglas, North Fulton, South Cherokee, County, Ga. Call me for all of your real estate needs.
Visit my website
bob@agentbobsells.com
Call me for all of your Real Estate needs
678-439-7653
Copyright © 2008,2009,2010,2011,2012,2013,2014,2015,2016,2017,2018 By Bob Southard, All Rights Reserved