Kennesaw 4 bedrooms, 2.5 baths $169,000 and only $100 down!!

Property Information
Address:

DRIVE KENNESAW, GA 30144

COBB COUNTY

Appraisal Date:

12/09/2010

Bed/Bath:

4/2.50

Total Rooms:

8

Square Feet:

2374

Year:

2001

Property Design:
Parking:

Garage

HOA Fees:

$625 Annually
Listing Information
List Date:

12/21/2010

Listing Period:

Extended

Period Deadline:

6/19/2011 11:59:59 PM CST

List Price:

$169,000.00

As-Is Value:

$169,000.00

FHA Financing:

IN (Insured)

203K Eligible:

Yes

Repair Escrow:

$0
This home has already been appriased and the proprty condition report is available for you to review
Property Condition Report
Calculate your payment
This is a HUD owned home
****
HUD OWNED HOMES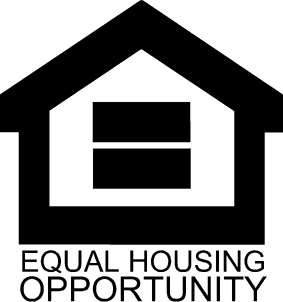 770-475-1130 x 5727 or call me direct at 678-439-SOLD (7653)
Bob Southard
www.AgentBobSells.com
"This is a HUD-owned property. To view all HUD Properties available for sale in Georgia, please visit
www.HudHomeStore.com
. Our HUD-registered agents can sell and show you any home you find of interest on the site."
If you want to know more about buying a HUD home feel free to give me a call or
email
You may begin your search for your dream home by clicking on
"BEGIN MY HOME SEARCH"
for Georgia`s best real estate search engine. Many agent web sites search only one of the MLS services in the Atlanta area. This site searches homes from BOTH of the listing services in metro Atlanta -FMLS and GaMLS, so you will see ALL of the homes that are currently available.
SEARCH BOTH FMLS AND GaMLS AT ONCE!
*****

Bob Southard
Broker - Owner  Atlas Realty Service LLC #75911
1% Listing Commissionand BuyerRebates
www.1PercentListingSolution.com
O:678-439-SOLD(7653)
CALL ME DIRECT: 770-656-9134
Buy a home, Sell a home, in Powder Springs, Marietta, Kennesaw, Acworth, Smyrna, Dallas, Hiram,and Cobb, Paulding, Douglas, North Fulton, South Cherokee, County, Ga. Call me for all of your real estate needs.
Visit my website
bob@agentbobsells.com
Call me for all of your Real Estate needs
678-439-7653
Copyright © 2008,2009,2010,2011,2012,2013,2014,2015,2016,2017,2018 By Bob Southard, All Rights Reserved