What does the Shadow know?...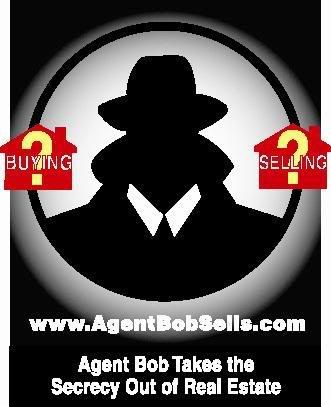 What is "shadow inventory"? It is the pent up supply of sellers that have not yet put their home on the market. This can be in the form of homeowners who decide to sell or it can be in the form of a foreclosure or short sale that has not yet entered the market.

Many banks are currently slowing down their foreclosure processes to avoid having too much inventory to try to resell.

There are many homeowners that are current on their payments but owe way more than the home is worth. At some point some of these folks will make the decision to sell at a loss or simply walk away.

I think that most experts agree that there is shadow inventory out there. While there may be some disagreement over how much is out there, there is little doubt that as the shadow inventory trickle (or floods-depending on who you listen to) on to the market, it will continue to support an over supply in relation to the amount of qualified buyers. The result is a continuation of depressed prices which in turn creates a continuing cycle of shadow inventory.

It is said that "Time heals all wounds". It took several years to build up to the current mess and it will take several years to work our way out of it.

It is also said that "Patience is a virtue". If you are currently a homeowner then nothing could be more true.

****************************


Pent-up sellers, distressed properties worry some analysts. One of the biggest unknowns in the housing industry is "shadow inventory." That term describes the number of homes that would be on the market if certain conditions were in place.For example, many people would be more than willing to list their home for sale now if there were not so many other homes already competing for buyers in their neighborhood. And, given the basic law of supply and demand, more supply typically means lower prices.Ted Jones, chief economist for Stewart Title, said he is concerned that a large number of "pent-up sellers" will enter the market once sales activity improves.
*****

Bob Southard
Broker - Owner  Atlas Realty Service LLC #75911
1% Listing Commissionand BuyerRebates
www.1PercentListingSolution.com
O:678-439-SOLD(7653)
CALL ME DIRECT: 770-656-9134
Buy a home, Sell a home, in Powder Springs, Marietta, Kennesaw, Acworth, Smyrna, Dallas, Hiram,and Cobb, Paulding, Douglas, North Fulton, South Cherokee, County, Ga. Call me for all of your real estate needs.
Visit my website
bob@agentbobsells.com
Call me for all of your Real Estate needs
678-439-7653
Copyright © 2008,2009,2010,2011,2012,2013,2014,2015,2016,2017,2018 By Bob Southard, All Rights Reserved