"One Day these cars will be regarded as works of art.. like a Rembrandt or Picasso"
Jim Southard -many,many years ago...
Dad, Me, Ryan At the Allure of The Automobile.
Gary Cooper's Dusenberg SJ Roadster in the background
My dad said things like that many times in the 60's and early 70's. Back then people who collected old cars were mostly regarded as being at least slightly crazy. Certainly our high falutin'
Sandy Springs
neighbors would have rather had the Beverly Hillbilly's next door. They just didn't seem to have an appreciation for a Grand Prix Bugatti with strait pipes blasting down Riverside Drive at open throttle or the Passport Transport truck blocking traffic to unload the next prize.
Anyway, it was pleasure (and maybe just a little vindication) to be able to visit the High Museums exhibit "
The Allure of The Automobile
" It was an incredible collection of rare classic cars displayed as the works of art that they are. And with my dad there we had our own tour guide!
Photo:Jim Southard, Cars from rt to left 1935 Aston-Martin (formerly from the Atlanta collection of Mills Lane),
1934 Bugatti, 1930 Delage Boattail speedster, 1934 Rolls Royce PII Continental,
1925 Hispano-Suiza, 1934 Bugatti type 57 (former Paris Show car).
Not mentioned in the ad is the Auburn boattail replica at the far back left. That was
his daily driver....
I guess we weren't the only ones who thought it would be a cool fathers day trip to visit the display. There was a very long line outside waiting to get in. Luckily we had bought e-tickets in advance which gave us a reserved entry time. The exhibit ends this weekend so there are only a few days left. Hopefully they will repeat this again soon or recreate the exhibit at other museums around the country. It was an amazing display and well worth the admission.
Mercedes 540K roadster. Dad used to own an identical car but red.
That's another story :-)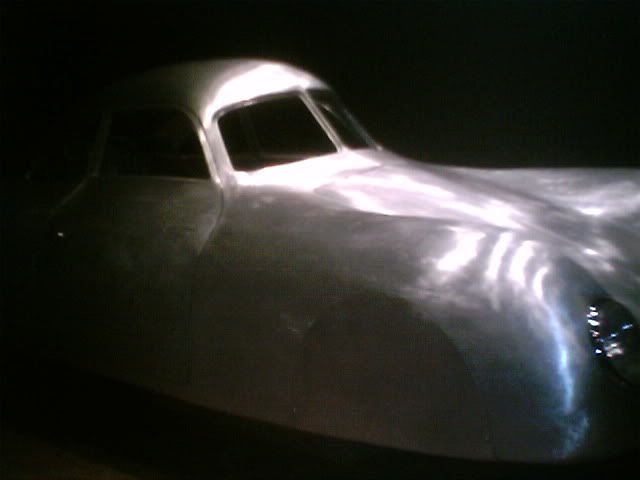 bare tub from an early Porsche. this is the origin of all thing Porsche
as we know it today
Pierce Arrow. The headlights molded in to the body
were a distinctive trade mark of th Pierce Arrow as was the "Archer"
hood ornament. (This was Ryans favorite)
Packard boat tail. formerly owned by Clark Gable.
Packard's slogan was
"Ask the man that owns one"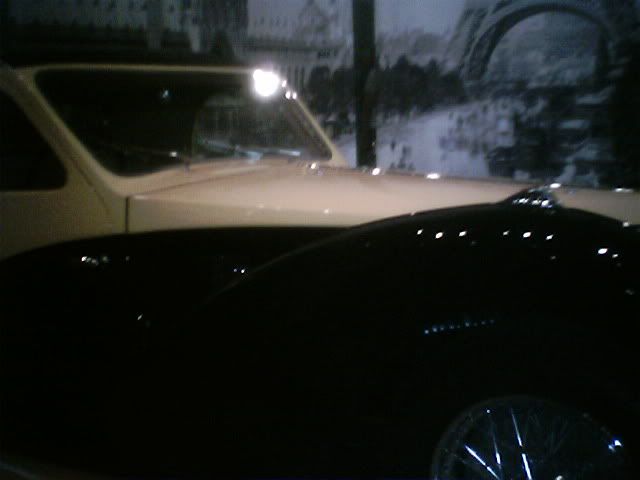 Bugatti Atalante' - This one was my favorite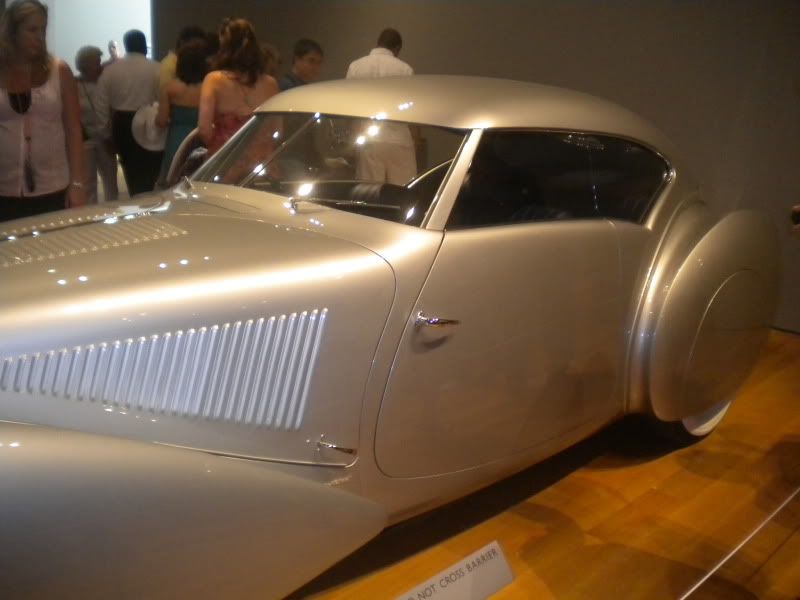 Delage D8- This was owned by Louis Delage. I bought my first car
when I was 11 years old. A 1937 Delage D6 cabriolet. It was
very
unrestored and rusted, but I did get it running before I sold it for $1500.
*****

Bob Southard
Broker - Owner  Atlas Realty Service LLC #75911
1% Listing Commissionand BuyerRebates
www.1PercentListingSolution.com
O:678-439-SOLD(7653)
CALL ME DIRECT: 770-656-9134
Buy a home, Sell a home, in Powder Springs, Marietta, Kennesaw, Acworth, Smyrna, Dallas, Hiram,and Cobb, Paulding, Douglas, North Fulton, South Cherokee, County, Ga. Call me for all of your real estate needs.
Visit my website
bob@agentbobsells.com
Call me for all of your Real Estate needs
678-439-7653
Copyright © 2008,2009,2010,2011,2012,2013,2014,2015,2016,2017,2018 By Bob Southard, All Rights Reserved