It's prom night ... I'm cleaning my gun!
Yes, my baby girl is going to the
Lassiter High School
prom tonight. Well, technically she's my step daughter, but me and her mom have been together since Tori was 2. This is the baby girl who pee'd on my leg while we were watching "The Hunchback of Notre Dame".  She is amazingly beautiful and he seems like a nice young man. But still she is our baby girl and he is a teenage boy....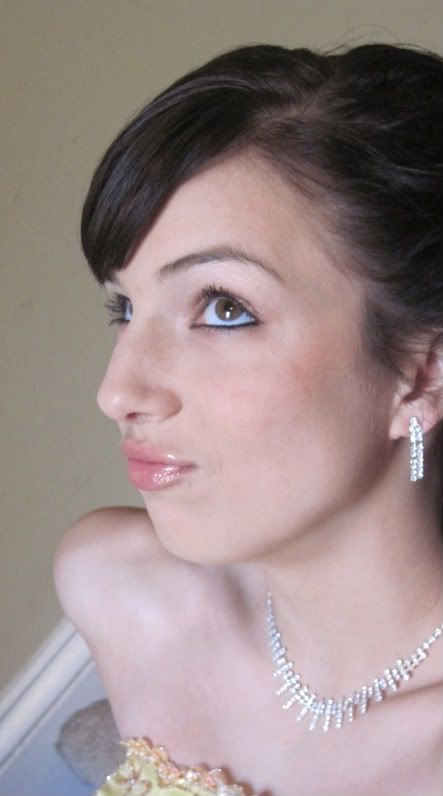 Her mom already made him write an essay to turn in to us about why he should be allowed to take her to prom.  Really.  :-)  He turned that in to us on Thursday. I have the address of the
Fox Theater
in Atlanta programmed in the GPS that I'm loaning them.  Home is programmed in as well.  No getting lost excuses tonight!
But still, this is my baby girl. I thought a little
fear will be a good thing.  
So I had a little man to man talk with him
.
A little talk about trust, a little about respect, and of course 11:30 means 11:30
NOT
11:31!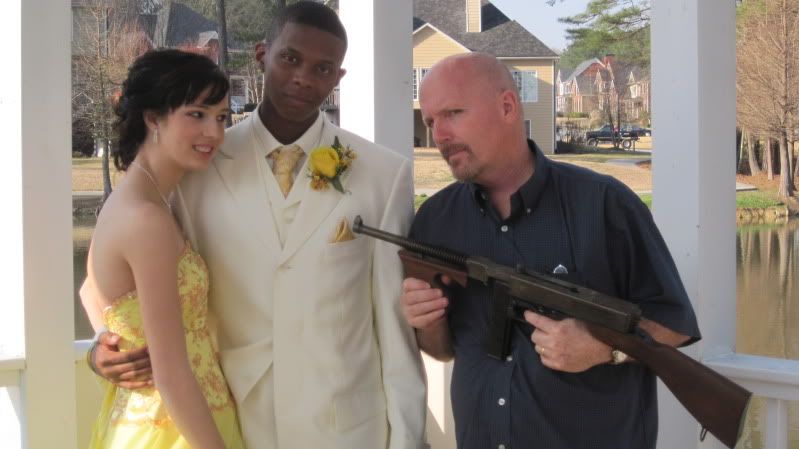 So here is how it went down. After arriving at our house to pick Tori up, Barbara wanted us all to go to
Lost Mountain Lakes
to take the pictures.  The have a nice gazebo there out on the lake that would be a nice spot for photos.  No problem.  Tori can ride with Barbara. The GPS, the machine gun, and me can ride in the car with Andre'.  I think I made him a little nervous....
**
*****

Bob Southard
Broker - Owner  Atlas Realty Service LLC #75911
1% Listing Commissionand BuyerRebates
www.1PercentListingSolution.com
O:678-439-SOLD(7653)
CALL ME DIRECT: 770-656-9134
Buy a home, Sell a home, in Powder Springs, Marietta, Kennesaw, Acworth, Smyrna, Dallas, Hiram,and Cobb, Paulding, Douglas, North Fulton, South Cherokee, County, Ga. Call me for all of your real estate needs.
Visit my website
bob@agentbobsells.com
Call me for all of your Real Estate needs
678-439-7653
Copyright © 2008,2009,2010,2011,2012,2013,2014,2015,2016,2017,2018 By Bob Southard, All Rights Reserved