Sell a Powder Springs home.
Sell a Cobb County home

I get email all the time from people who are thinking about selling their home in Powder Springs or the Cobb county area. Here is one of my recent reponses. If you are thinking of selling feel free to give me a call or email

Hi (seller name),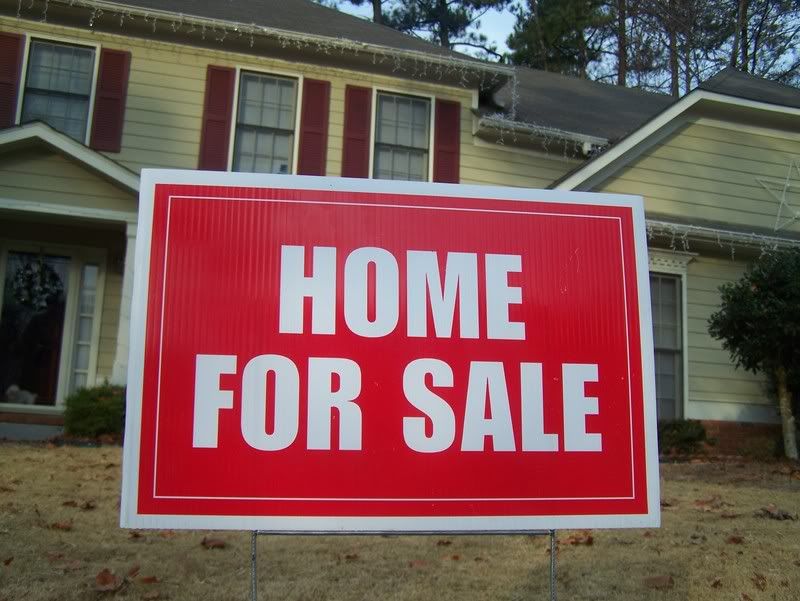 Thanks for contacting me. For my own information, do you remember which website you found me on? I always like to know what's working.
I am familiar with the (name of neighborhood). I sold a home in there a while back and used to live off of Brownsville Rd. 3 of my 4 kids went k-5 at Powder Springs elementary.

There are only 3 things that you or I have any control over in the efforts to sell your home. They are price, condition, and marketing. Things like, traffic, schools, location, etc are reflected in the price. We can't do anything to change them we can market effectively and price accordingly.

PRICE: It's no secret that prices are down so the biggest obstacle for home sellers today is whether or not they are willing or able to sell at current market value.
I can send you an evaluation by email if you want. It will just be an estimate based on raw data from tax records and MLS info. It will actually be 2 separate emails. One with MLS data and the other with tax data. There will actually be 3 different price estimates based on MLS average sale price, tax value by sales price and square footage, tax value based on sales price and the relation to the tax assessed values.
I can meet with you personally at your home. This will be much more accurate since I will actually be able to see your home.
You could order an appraisal. This would only be after the other two steps. This would be used as a marketing tool to show prospective buyers that the home is fairly priced. For my clients that do opt to get a pre listing appraisal I will give a discount on the listing commission.
Free Home Evaluation by Email

CONDITION: To get a decent price in today's market a home must be in top condition. If needs even minor repairs like carpet or paint, many buyers will lump the home in with glut of foreclosure and fixer upper homes. I have had some luck in providing allowances for paint and carpet, but some buyers just will not see past needed repairs even if you have offered to do them as part of the sale.

Just like the pre listing appraisal, I recommend a pre listing home inspection. We will use this as a marketing tool as well and I also give discounts on my listing commission for sellers who do this.

MARKETING: This is what you are hiring me for. Having a great house at a fair price does no good if the buyers don't know about it. About 80% of buyers go to the internet before they ever contact an agent. Over 95% use the internet as an important part of their search process. Having an internet presence is no longer optional when marketing a home, it is the central part of a good marketing effort. Of course, you found me on the internet, so you are already aware of the importance of a strong internet presence.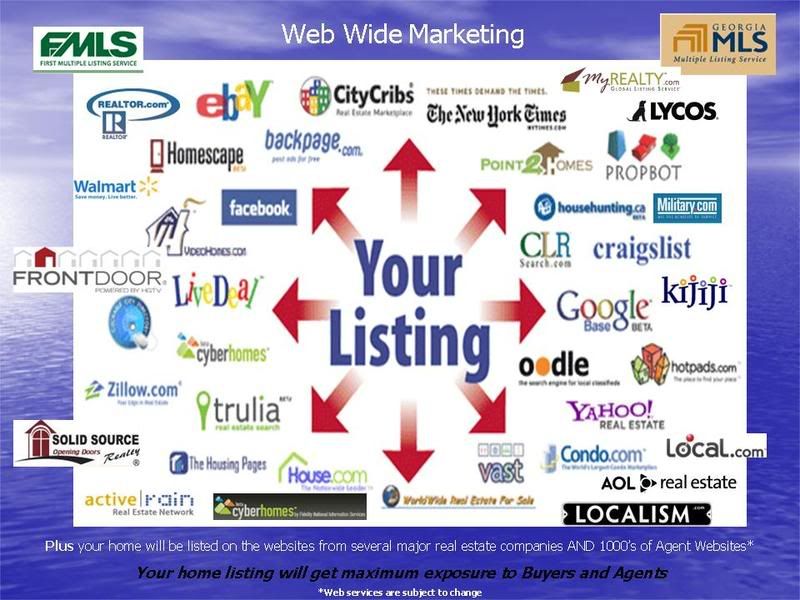 All listings includes many features that others charge extra for (or don't offer at all):
Listing in both mls services
Realtor Lockbox
Sign
Flyer box
Free staging evaluation from ASP certified stager
Lockbox showing reports
Agent showing feedback by email
Multiple photos
Virtual tour
Variable rate commission- if we bring the buyer you save even more!
Web Wide marketing exposure
24hr 800 info number
Website dedicated to your home such as www.179Bookout.info
Contract negotiations
Attend closing
List until sold!
Visit the sellers information page on my website for more details on my marketing and commission options.
http://bobsouthard.point2homes.biz/Selling/page_2161560.html

Please let me know if you would prefer to meet personally or if you want the email evaluations to get started. I'm looking forward to working with you on the sale of your home.
*****

Bob Southard
Broker - Owner  Atlas Realty Service LLC #75911
1% Listing Commissionand BuyerRebates
www.1PercentListingSolution.com
O:678-439-SOLD(7653)
CALL ME DIRECT: 770-656-9134
Buy a home, Sell a home, in Powder Springs, Marietta, Kennesaw, Acworth, Smyrna, Dallas, Hiram,and Cobb, Paulding, Douglas, North Fulton, South Cherokee, County, Ga. Call me for all of your real estate needs.
Visit my website
bob@agentbobsells.com
Call me for all of your Real Estate needs
678-439-7653
Copyright © 2008,2009,2010,2011,2012,2013,2014,2015,2016,2017,2018 By Bob Southard, All Rights Reserved