I live in the 13th district of Ga. and my congressman, David Scott, held a town hall meeting this weekend. The stated purpose of the meeting was to discuss a local highway project but the meeting was opened up for questions on all matters at the end.
If I would have known about the town hall, I would have tried to be there. From what I saw on the video, it did not look to me like the Dr. asking the question was in any way rude. As a matter of fact he seemed down right calm and polite especially when contrasted with Congressman Scott's response.
"I'm from the Government, and I'm here to help" is the punch line to a joke. Government programs are filled with overburdening bureaucracy, inefficiency, and waste. Why on earth would a government run health care program be any different? The health care model as it is proposed has been tried in Massachusetts, Tennessee, Canada, England, and many other places. The results have been the same. While it does provide universal coverage there are long waits and rationing of services. Some people are simply declined the care they want or need.
I have not heard any explanations from any supporters of the current proposals that make it different from other government insurance programs. Tell us how this program will succeed where the others have failed and maybe you'll get more support.
We have been told that if we like our private insurance that we can keep it. Technically the proposal allows that … until we decide to shop around or change jobs. Then we are forced in the public option. Unacceptable
The writers of the current proposal understand that there will be rationing and that older patients will be denied services. No problem, the included end of life counseling in the legislation. That's right, we just let them die and tell them it's ok. Give them some counseling and even teach them how to commit suicide. Unacceptable.
In England the lines got so long that the Parliament passed a law saying all patients must be treated within 4 hours. No problem. Now when the wait gets up to 4 hours they lock the doors until the line gets shorter. The 4 hour clock doesn't start ticking until the patient is actually inside the building. Some of the hospitals keep a line of ambulances outside for the patients to wait in.
I am in favor of health care reform but, not a government take over. Here are just a few ideas that I think need to be addressed.
*Tort reform. Drs. And hospitals need to be held accountable but there needs to be a limit on the size and scope of the lawsuits.
*Streamline the system. Have the insurance companies use the same or at least similar forms so the Drs don't need a huge staff just to make the insurance claims.Make it easier for doctors, insurance companies, and patients to share needed information.
* Focus on the chronically uninsured. Everybody knows the 48million uninsured is misleading. Don't cover illegal immigrants. Make COBRA more affordable so that it is easier to keep coverage between jobs. Many of that of the 48 million can afford health care but they choose to have 2 car payments instead. Many of them are young people who earn enough money or have inexpensive options available from their employer but choose not to take it because they think they don't need it. When you weed through the numbers there are actually about 12 million people who really are uninsured. Let's figure out how to get decent care delivered to those people who really need it.
****
Here is more on the story from 11Alive News here in Atlanta.
DOUGLASVILLE, Ga. -- U.S. Rep. David Scott (D-13th) was involved in what many called an embarrassing display of losing his temper at a town hall meeting in Douglasville last weekend.
In the meeting, Scott lost his temper and began yelling at a crowd that included two people who came forward during the question-and-answer portion of the meeting to ask Scott about his stance on the health care plan proposed by the White House and being debated on Capitol Hill.
The city of Douglasville taped the event and you can see Scott become increasingly agitated after a question about health care……Read the entire story here
http://www.11alive.com/rss/rss_story.aspx?storyid=133599
video (3:10)
***********
Bob Southard, e-Pro, Realtor ®, Solid Source Realty, Inc. Buy a home, Sell a home, in Powder Springs, Marietta, Kennesaw, Acworth, Smyrna, Dallas, Hiram,and Cobb, Paulding, Douglas, North Fulton, South Cherokee, County, Ga. Call me for all of your real estate needs.
Visit my website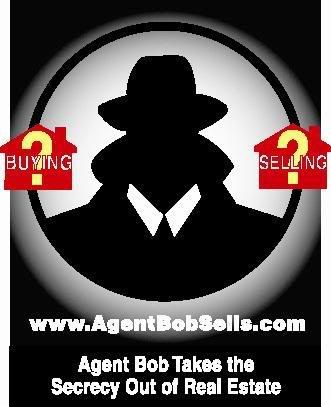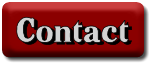 Call me for all of your Real Estate needs
770-656-9134
Copyright © 2008 By Bob Southard, All Rights Reserved
Follow Bob on Twitter , FaceBook, and LinkedIn
*****

Bob Southard
Broker - Owner  Atlas Realty Service LLC #75911
1% Listing Commissionand BuyerRebates
www.1PercentListingSolution.com
O:678-439-SOLD(7653)
CALL ME DIRECT: 770-656-9134
Buy a home, Sell a home, in Powder Springs, Marietta, Kennesaw, Acworth, Smyrna, Dallas, Hiram,and Cobb, Paulding, Douglas, North Fulton, South Cherokee, County, Ga. Call me for all of your real estate needs.
Visit my website
bob@agentbobsells.com
Call me for all of your Real Estate needs
678-439-7653
Copyright © 2008,2009,2010,2011,2012,2013,2014,2015,2016,2017,2018 By Bob Southard, All Rights Reserved