How to stop foreclosure.

Flickr Creative Commons Uploaded on May 31, 2008 by
respres
There are basically 3 ways to stop a foreclosure. I am writing this from my perspective as an agent here in Georgia. Foreclosure laws vary from state to state so there will be some differences in process but I think the basic ideas will apply anywhere in the U.S.
Pay the money owed.

This sounds sort of obvious but it is one way to stop the foreclosure process. This does not mean that the loan needs to be paid in full. In fact it does not necessarily even mean that you will need to make up all of the back payments! of course if you can find a way to do either of those then all the better. Communicate with your bank. They do not want the house back. In loss mitigation work for banks I have direct contact with many home owners who have fallen behind. In many cases the banks are very anxious to work something out with the home owner. Just about 2 weeks ago I met with a home owner who had a first and second mortgage with the same bank. The bank agreed to completely forego any payments on the second mortgage for 4 months and cut the payment on the first mortgage in half for 6 months. This will allow the home owner some time to find a new job and get back on their feet. The big thing is that if you are behind you need to communicate with your mortgage holder!

File Bankruptcy.

Filing bankruptcy will stop the foreclosure dead in its tracks. It will buy you some time but be carefull. Think carefully about whether or not it it will solve a problem or are you just buying time to avoid making a tougher decision? The payments will still need to be made or the mortgage holder will appeal to the bankruptcy court to have the home released from bankruptcy protection and then the foreclosure will proceed at that time. About 70-80% of chapter 13 (repayment,reorginization) bankruptcies go in to default. That is the debtor can't make the repayment to the court and defaults. The house ends up getting foreclosed and the home owner ends up with a bankruptcy AND foreclosure on their credit. Again, bankruptcy can be an option, but use it wisely. It is a drastic measure.

Sell the house.

I know this is an emotional and tough decision. It's your home. It's where you want to raise your family. You love your neighbors. Listen, it is better to sell and leave with dignity than get foreclosed and thrown out. Period. I think that no matter where you live, your home is worth less now than tit was a few years ago. Selling can be difficult. If you have any equity after the sale the cash is yours to keep (or pay other bills). Maybe you'll just break even on the sale. Sell the house and walk away. However the more common situation today is that you owe more than the home is worth. If this is the case then the mortgage holder will need to agree to a

short sale

. That is they will agree to accept a payoff for less than what is owed. Why would they do that? It's better to do that than foreclose. It keeps them from owning the house and bearing all the expenses of the foreclosure and resale. It can be a sound but difficult decision for the bank to do this. Again, communicate with the mortgage holder! If your foreclosure is scheduled for next Tuesday then it is too late to work on a short sale today!
Remember that whatever you are facing today is temporary. You can and probably will be a homeowner again. If you can avoid foreclosure or bankruptcy, maintain 2 year of good payment history on your rent and other bills, and can show stable income, you can buy in as soon as 2 years!
I you are here in the metro Atlanta area and behind on your payments, give me a call. I will only list our home if that is the best option for you. I will be glad to discuss your options to help make the plans for your situation. I build my business on repeat and referral clients. I want to be the agent that helps you solve your problem today, earn your referrals, and help you buy your next home in 2 years or whenever the time is right for you.
*******
Bob Southard, e-Pro, Realtor ®, Solid Source Realty, Inc. Buy a home, Sell a home, in Powder Springs, Marietta, Kennesaw, Acworth, Dallas, Hiram,and Cobb, Paulding, Douglas, North Fulton, South Cherokee, County, Ga. Call me for all of your real estate needs.
Visit my website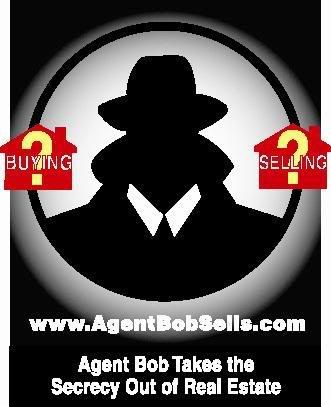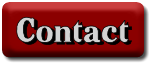 Call me for all of your Real Estate needs
770-656-9134
Copyright © 2008 By Bob Southard, All Rights Reserved
*****

Bob Southard
Broker - Owner  Atlas Realty Service LLC #75911
1% Listing Commissionand BuyerRebates
www.1PercentListingSolution.com
O:678-439-SOLD(7653)
CALL ME DIRECT: 770-656-9134
Buy a home, Sell a home, in Powder Springs, Marietta, Kennesaw, Acworth, Smyrna, Dallas, Hiram,and Cobb, Paulding, Douglas, North Fulton, South Cherokee, County, Ga. Call me for all of your real estate needs.
Visit my website
bob@agentbobsells.com
Call me for all of your Real Estate needs
678-439-7653
Copyright © 2008,2009,2010,2011,2012,2013,2014,2015,2016,2017,2018 By Bob Southard, All Rights Reserved